Danielle Jolicoeur
Real Estate Broker
Re/Max Direct Inc.
About
---
Delivering you personalized and leading edge bilingual Real Estate services, acting with integrity in everything that I do and ensuring your overall Real Estate experience is an enjoyable, rewarding and even a fun one is what I am all about!
Having spent the early years of my realtor career working with a team of Outaouais Real Estate Professionals ranked among the top 1% of Canada, I know the ins and outs of the business, where to find buyers for your house or condo, how to make your property stand out, to sell it quickly and at the best possible price in Gatineau, Aylmer and Hull!
I have received many thank-you's from my past/current clients about the quality services that I have provided to them. Examples that frequently come to mind include times when I negotiated hard with collaborating agents and when I have encouraged clients to take advantage of some really good opportunities (I will never pressure you though, this is a core value of mine!). Protecting you as either a seller/buyer is my profession and I take my work seriously. As your Real Estate Broker, I promise to take the time necessary to find you the right buyer for your home or the perfect property that you will feel proud to call your next home in the Outaouais area of Ottawa (Gatineau, Aylmer, Hull, Buckingham, Masson-Angers, Chelsea, Cantley, Val-Des-Monts and surrounding areas).

Your Outaouais Realtor of Choice
As your Realtor, I am all about building a positive customer relationship with you, as I recognize that happy customers become repeat customers who refer their friends and family. As such and in keeping this in mind, my goal when representing and protecting your interests is to ensure that you have the best overall Real Estate experience possible every time you contact me. This is what I strive to achieve on a daily basis when putting on my high heels to work hard for you! Since my childhood, I have wanted to work in Real Estate as a Realtor and am passionate about my profession!
Properties
---

Loading
Testimonials
---
Danielle Jolicoeur est une professionnelle incroyable. Elle a maximisé ma maison (aménagement intérieur, décor, l'emplacement des meubles, les couleurs de la peinture des murs…etc) pour mettre en valeur ma maison dans le but de pouvoir la vendre. Elle m'appelle souvent pour un suivi serré des détails administratifs ainsi que pour d'autres documents légaux…. Elle a son propre site Web pour optimiser les possibilités qu'offrent les différents moteurs de recherche, tel Google. Elle tire avantage de ces outils de communication pour rejoindre des clients de 4 coins du Canada. De plus, elle fournit un excellent service à la clientèle qu'aucun courtier de la région donne. Par exemple, j'étais impressionnée par le fait qu'elle m'a dit qu'elle n'est pas satisfaite d'une des photos que son photographe a pris et qu'elle va la reprendre. Cela ne m'étonnera pas qu'elle prenne d'autres photos intérieures complémentaires pour avantager chaque élément de la maison. J'aime déjà la majorité des photos prises de ma maison. Tout cela pour te dire que je vais vivement recommander Danielle dès ma première semaine ou j'ai signé le contrat avec elle et avant même d'avoir vendu la maison, car je suis convaincue qu'elle la vendra. Maintenant, je comprends ma collègue qui me l'a recommandée et qui avait du mal à vendre sa maison pendant au moins 7 mois au domaine du Cheval Blanc avant que Danielle Jolicoeur la vende en quelques semaines. – A.T
Remerciement, Danielle Jolicoeur Quelle excellente agente d'immeubles!!! Choisir le bon courtier est fondamental pour une transaction réussie. Madame Jolicoeur a surpassé mes attentes et dépassé mes objectifs! Je n'aurais pas pu demander mieux! Elle est compétente, professionnelle, courtoise, disponible et proactive. Madame Jolicoeur a su dès notre première rencontre poser les bonnes questions pour cerner mes besoins. Puisqu'elle connaissait en profondeur le marché et elle a pu me proposer une stratégie de visites de condos optimisant les chances de succès. Je suis directeure d'une entreprise de plus de 200 employés et le temps est précieux pour moi. Son professionnalisme et ses connaissances ont fait qu'en moins d'une semaine j'avais trouvé le condo de mes rêves!!!! Il faut aussi noter la formidable équipe de soutien de Remax et leur suivi indéfectible. La force du nombre est un atout multiplicateur au sein de cette équipe, et ils savent en faire bénéficier leurs clients. Vous avez été impeccable! Merci de l'excellent service! Je vous recommande chaleureusement! – Lucie Tardif
Mon expérience avec Danielle a été très positive. Étant militaire, j'avais peu de temps pour trouver une résidence qui me conviendrait. Danielle me présenta plusieurs condos qui répondaient à mes demandes. Cela ne m'a pris que deux jours pour trouver celui que j'allais éventuellement acheter. Elle me conseilla et fit un suivi de toutes les étapes de l'acquisition de ma propriété. Je suis très satisfait du travail qu'elle a fait. Elle connait bien la situation des militaires et comment fonctionner avec Brookfield. Si vous êtes militaire et vous devez acheter une résidence dans la région d'Ottawa je recommande fortement que vous la contactiez. – Nicolas
Hi Danielle, Amy and I would like to thank you for all your hard work and professionalism, you made a great impression from the first phone call right to the end. I never doubted that you had our best interest in mind throughout the process. – Chris and Amy (Military relocation from Halifax)
Ça été un véritable plaisir de faire mes visites avec Danielle. Elle est sympathique et dynamique, et aussi très disponible. Elle connaît bien les rouages de son métier ainsi que les divers secteurs de la ville, et j'ai trouvé particulièrement agréable de ne pas avoir à conduire moi-même aux divers endroits, ce qui me permettait de réfléchir et de relaxer. Merci Danielle! – Aryane
Bonjour Madame Jolicoeur, J'ai eu le plaisir de vous rencontrer par l'entremise d'une de vos clientes en fin de semaine. Je n'étais pas l'acheteur mais j'y étais pour porter conseil à votre cliente. J'ai été plus qu'impressionné par votre professionnalisme. Il existe plusieurs agents d'immeubles mais vous êtes l'exception à la règle. Votre entre-gens et votre amour de la profession ne fait que faciliter une transaction potentielle. Il s'agit pour la majorité du monde, de la plus importante transaction financière de leur vie après tout. Vous pouvez être certaine que je référai votre nom à plusieurs de mes collègues et de mes connaissances sans aucune crainte. De toute évidence, je serai, je suis un de vos nouveau client. Félicitations. Salutations distinguées. – Eric
"I just wanted to wish you a happy New Year and let you know I gave your coordinates to three families from Colombia. I am sure they will call you as soon as they want to buy a house. We are very happy and greatful to have found you." – Norma
"Danielle est une agente très dynamique dans son approche, toujours de bonne humeur et très disponible. Elle sait écouter et prend en note le besoin réel de son client. J' ai été impressionné par sa franchise et son professionnalisme. Nous avons été très satisfaits de ses services. Je vous la recommande sans hésitations." – Mélanie et Dominic
Hi Danielle! Now that things are starting to be normal at home, I just thought I would let you know that it was a pleasure working with you. You helped us find the perfect house in the perfect subdivision and helped us get it for less than asking. In spite of the fact there were 2 offers at the same time! We were impressed you were able to take time out from your own move to help us with problems with the alarm in our new house. ( my ears thank you). All your local knowledge proved invaluable and made our lives and the process of buying way easier. Thank you and best of luck to you in the future. – Shawn (Military relocation from Montreal)
"It was a pleasure dealing with you Danielle, You truly put your customers needs and wants first. Your a true professional. I had the unfortunate experience of dealing with other agents in the past who were not. You were a breath of fresh air in comparison. I highly recommend your service to anyone." – Linda
Properties recently sold

Loading
The key to solving latent (hidden) defects.
The Integri-T plan is a guarantee offered to buyers and sellers who want peace of mind in the event of latent defects. This unique coverage exclusive to RE/MAX provides financial protection to buyers and sellers in case of a claim.
Learn more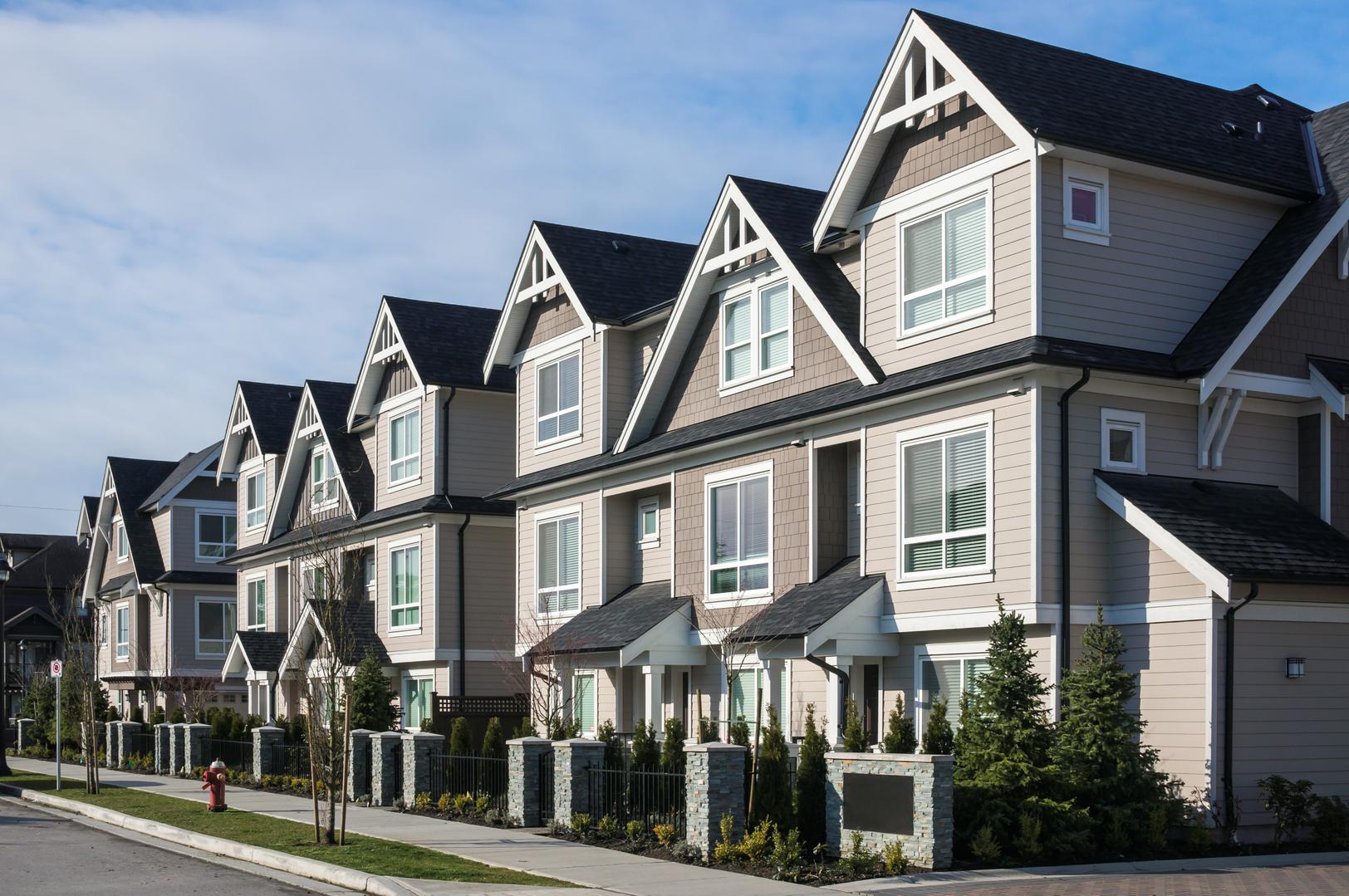 Follow me on Facebook
Like our page and be the first to be informed about our latest news and exclusivities.
Visit my Facebook page